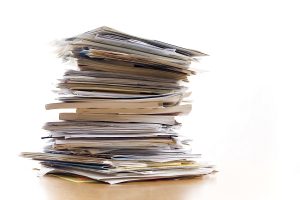 Are you looking for a residential shredding service in Houston to assist you with the destruction of your personal documents? Hiring a local Document Shredding Service to handle your Houston residential shredding needs is quite affordable considering the cost of purchasing a home office shredder. Most personal shredders are incapable of shredding your personal documents without jamming or breaking down altogether! The time you spend alone slaving over your personal shredding equipment is well worth the expense of hiring a residential shredding service. One of our secure destruction specialists will be more than happy to visit with you regarding your shredding needs, and will assist you in selecting a destruction method best for you.
Identity theft is a major concern today! What makes identity theft a present, growing threat is the fact that it targets the common man. Among the victims of identity theft, a significant number of them turn out to be from the average American household. It's a tragic scene whenever a person becomes a victim of this elusive crime.
This is why confidential materials that can possibly incriminate us must be disposed of and destroyed properly, now more than ever. In this day and age, this is fast becoming a necessity, as the modern world that gives us so much power also exposes us to so much risk. Data Shredding provides full-service document shredding services including mobile and plant based document destruction to Houston and the surrounding areas.
Data Shredding offers a convenient clientwalk in service for Houston Residential Shredding customers who have a very small amount of material to be shredded at a fraction of the cost of our normal document shredding services. Contact us today for more about this service, and to schedule an appointment to deliver your documents to one of our secure destruction locations.
Residential Document Shredding
Data Shredding Services of Texas, Inc. offers individuals Residential Paper Shredding Services throughout the Houston Metropolitan area regardless of the amount of materials that needs to be destroyed. We will gladly come to your residence and help you dispose of any materials that could possibly be risky if put into the wrong hands. You have our guarantee that each of your sensitive documents is shredded according to the strict standards of the National Association for Information Destruction (NAID), all at a very reasonable price.
More than ten years of exemplary service to numerous satisfied customers and an "AAA" Certification from the NAID are testaments to our ability to deliver. Data Shredding Services of Texas, Inc. provides you with the perfect means to securely dispose of all those documents that may risk giving you away. Let us help you be more secure! Give us a call today.